Ferenc Graefe
Agent Beate Mittermayer Phone: +49 -89 -1271 7377 Email
YEAR & PLACE OF BIRTH
1984 in Berlin, Germany
NATIONALITY
German
LOCATION
Berlin, Germany
ACCOMODATION
Augsburg | Bochum | Frankfurt | Hamburg | Cologne | Rostock | Vienna
HEIGHT
185 cm
EYE
Blue-Grey
HAIR
Brown
AWARDS
2015 Screenplay "Meiermüller Schmidt" receives the nomination in the category "Best Film" at the International Film Days in Hof, Germany
LANGUAGES
English fluent | French basic
DIALECTS
Berlin Accent native | Saxon
SPORTS
Horse Riding | Athletics | Skiing | Figure skating
MUSICAL INSTRUMENT
Guitar
DRIVING LICENCE
Car
Film Selection
2017
Lux - Krieger des Lichts | Feature Film | Director Daniel Wild | International Filmfestival Hofer Filmtage 2017
2016
SOKO Stuttgart - Spielfeld des Todes | ZDF TV Series | Director Rainer Matsutani
Chicago - A Legal Affair | MadSpot Short Film | Director Dennis Todorovic
August August - Mehr Einzige Lieben | Musik Video | Director Benjamin Teske
2014
Meier, Müller, Schmidt | Feature Film | Leading Part / Director Sebastian Peterson
2011 - 2012
Forsthaus Falkenau | ZDF TV Series | Director Tanja Roitzheim
2010
SOKO 5113 - Bis(s) in alle Ewigkeit | ZDF TV Series | Director Patrick Winczewski
Eine halbe Ewigkeit | ARD TV Movie | Director Matthias Tiefenbacher
2009
Profile des 30-jährigen Krieges | Bayerischer Rundfunk TV Documentation | Director Michael Appel
ARP Fünfer - Fußball WM 1954 | SWR TV Documentation | Director Ulrike Gehring
2006 - 2007
Unsere Farm in Irland | ZDF TV Movie | Director Karl Kases und Karola Meeder
2005 - 2006
Fünf Sterne | ZDF TV Series | Director Niki Müllerschön, Esther Wenger, Ulrike Hamacher
2006
Unser Charly | ZDF TV Series | Director Christoph Klünker
2005
Ein Fall für B.A.R.Z. | ARD/KIKA TV Series | Director Jörg Mielich
Helen, Fred und Ted | ARD TV Series | Director Sherry Horman
Der Bulle von Tölz - Kochkünste | SAT.1 TV Movie | Director Wolfgang F. Henschel
2004
Die Brüder | Short Film | Filmakademie Ludwigsburg | Director Christian Fehling
2003 - 2004
Sabine! | ZDF TV Series Leading Part Paul Leitmeyer | Director Patrick Winczewski, Jörg Schneider, Marcus Ulbricht, Michael Zens
2001 - 2002
Gute Zeiten, Schlechte Zeiten | RTL TV Series | Director Jurij Neumann, Kerstin Schefberger, Markus Schmidt-Märkl, Laurenz Schlüter
Commercial
2012
Wrigleys 5 Gum - Rain / Spot
Music Video
2016
The Day | Golden Arms | Director Gregor Sonnenberg
2002
Samajona | "So schwer" | Pop group | Director Peter Dietrich
At age 17, Ferenc Graefe was cast by Grundy UFA for the daily RTL series GZSZ to play the series regular Matze Duncker for two seasons. This was directly followed by an offer to star as one of the leading characters in the ZDF series Sabine! Ferenc Graefe accepted and inhabited the role of Paul Leitmeyer for 2 seasons during which he teamed up with fine directors like Michael Zens, Patrick Winczewski, Marcus Ulbricht, and Jörg Schneider. While filming for Sabine!, Ferenc Graefe got the chance on the ZDF series Fünf Sterne to present his profound acting qualities in yet another challenging role as a young man called Andreas Lindbergh who suffers from blindness. More work on film productions under the direction of Niki Müllerschön, Sherry Hormann, and Matthias Tiefenbacher only added to Ferenc Graefe's expertise as a professional actor. His suave and gentleman-like charisma speaks not only but especially to younger audiences.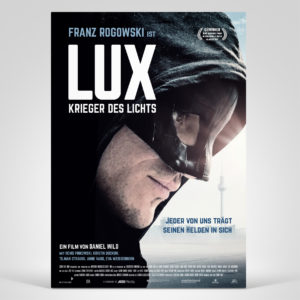 cinema premiere
4. January 2018
premiere "Internationale Hofer Filmtage"
26. October 2017
Director Daniel Wild
∗∗∗∗∗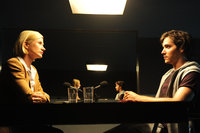 television premiere
Thursday the 23th March 2017
at 6:00 pm on TV station ZDF
Director Rainer Matsutani
∗∗∗∗∗
available now on DVD!
Director Sebastian Peterson
∗∗∗∗∗